Located on the North Coast of Oregon, the North Coast Symphonic Band represents community music at its finest providing local musicians with an outlet for their talents and local audiences with affordable entertainment. The NCSB formed in 1979 and is now in its 38th concert season. Several founding members perform with the group and are on the board of directors. Volunteer musicians come from the broader community and range in age from teens to eighties. The NCSB performs four concerts per year at the Liberty Theater. Current conductor Dave Becker is retired Director of Bands from Lewis and Clark College. Ticket revenue does not cover expenditures so donations and grants are an important source of revenue that make it possible for the band to continue its mission. The North Coast Symphonic Band is a 501c3 non-profit organization and donations are tax deductible.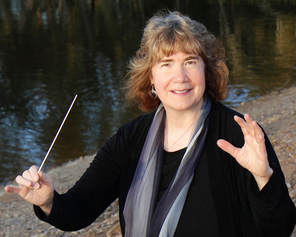 "The Scandinavian Connection"
with guest conductor Dr. Joan Paddock
2 PM, Sunday, April 8, 2018
Concert Prelude at 1:30: Equinox Jazz Trio
Doors open at 1:15
FREE

The North Coast has strong roots in Scandinavia and so does Dr. Joan Paddock of Linfield College. She studied there as a Fulbright scholar and leads tours to educate her college students about Scandinavian music and culture. Paddock presents her favorite music repertoire for concert band with a Scandinavian theme.

This is a FREE concert! All are welcome. You do not have to be Scandinavian to enjoy this wonderful afternoon of music.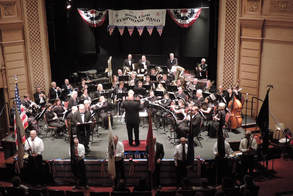 "United We Stand"
Dave Becker, conductor & musical director
7 PM, Tuesday, July 3, 2018
FREE

America's birthday is a time to come together to celebrate the best of our country's strong history in democracy. Put aside your cares and worries and celebrate what's good with your family, neighbors, friends, and North Coast visitors in a free concert in our community's living room, the Liberty Theater.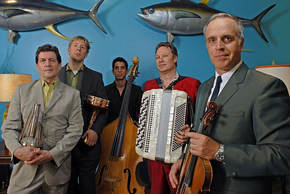 NCSB Collaboration
with 3 Leg Torso
Dave Becker, conductor
2 PM, Sunday, October 28, 2018


This concert is funded partially by grants from the Oregon Community Foundation and the Oregon Cultural Trust/Clatsop Cultural Coalition.